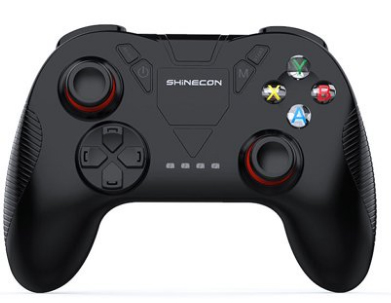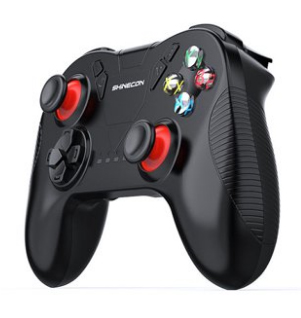 Wireless Bluetooth Gamepad Remote Game Controller B04A For IOS Android Mobile Phones
Description

This B04A Wireless Bluetooth Gamepad is a wireless Bluetooth controller designed for cross-platform use on smartphones and tablets. This new variety of gaming controller brings a compact and lightweight design with the industry's best cross-platform capability. Add in a classic, familiar layout and a rechargeable battery, you have the freedom to play. play, everywhere.
This bluetooth connectivity means you can play game on your bluetooth for Android phones and tablets PC.
Characteristics:
Download supporting games (For Android system without root) mobile phone connects directly without root, without installing drivers or set the key mapping
Feel comfortable keys, dual analog joystick, precise cross key and 14 action buttons
Smart energy-saving sleep mode, effectively improve the efficiency of the battery
Provided hundreds of games, not only can support for Android platform games, but also the classic arcade game emulator
Specification:
Item name: B04A Bluetooth Gamepad
Model: SC-B04A
Functions: Bluetooth
Features: Charger
Color: Black
Material: ABS
Product size: 153 * 108 * 53mm
Package Contents :
1 x B04A Bluetooth Gamepad
1 x USB cable
1 x Manual